The Promise of Peace
Hello beloved Royal daughters,
We are gathered here today so we can discuss something that the LORD Has put on my heart to share with you. He wants you to know all about the promise of Peace. His promise of peace.
What is PEACE? It is the freedom from disturbance; quiet and tranquility, and freedom or cessation of war or violence.
First and foremost, my Royal Queens, we must strive for peace with all people and in all things. You have within you the power to choose how you will interact with the world around you. You must choose peace. Be the peace that is brought into every relationship, every conversation, and every situation in your life.
"And let the peace that comes from Christ rule in your hearts. For as members of one body you are called to live in peace. And always be thankful." ~ Colossians 3:15 Holy Bible
The harsh reality is that we live in a world full of war. There are wars against races, wars against religions, and wars against our own mind. This should not be so sweet daughters. The Kingdom of GOD is ruled by peace and love. Truly I tell you that harmony and happiness reign in this pure Kingdom of Heaven brought to Earth. So in order for you to be worthy you must achieve this state of being in your thoughts, words, and deeds. Without this, you are no Queen at all.
We must love all people, no matter their skin color. God is a colorful Creator. Look at the birds and flowers. They are all so diverse and colorful, yet all so beautiful. It is the same in the human race. Our differences are what make us unique and beautiful, especially in the eyes of God. Each and every person is created exactly the way God wants them to be, so we must honor each other's differences. For this honors God's creation.
There is only one GOD. His name is Yahweh. He created Heaven and earth, with Jesus and Holy Spirit by His side. They are the Holy Trinity of GOD. Before He came to earth to become Son of Man, Jesus was called the Word. Angels in Heaven still call Him the Word, even though He agreed to and willingly changed His appearance and form so that we could be saved from the curse of sin in this world.
"In the beginning was the Word, and the Word was with God, and the Word was God." John 1:1 Holy Bible
 Since the beginning of time, Satan has always wanted to be and tried to be GOD. That is why He has created so many false religions on Earth, through people he controls. He did this so others will fall away from the truth and lose their opportunity for Salvation and entry back into Heaven by being cleansed of their sin.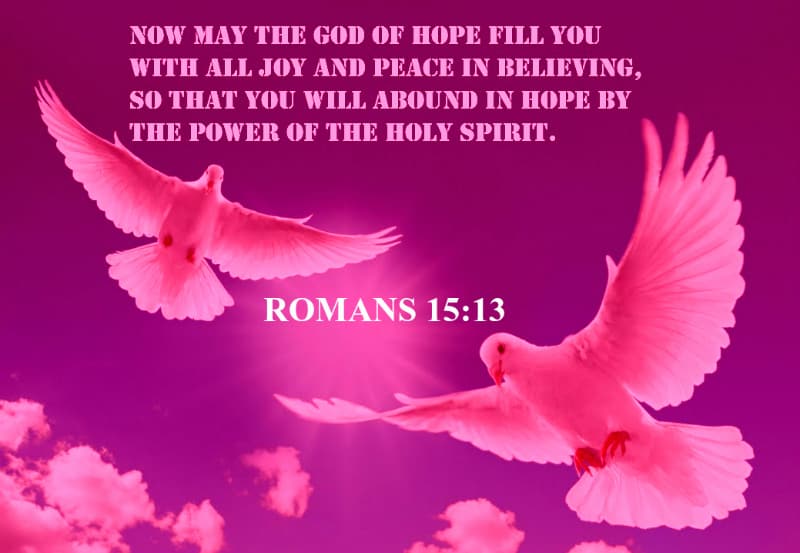 Accepting Jesus as your LORD and Savior is the only way to be purified from sin. God will not allow sin to enter Heaven. That is why He kicked the devil and his fallen angels out. Now we must all choose who we want to follow…God or Satan? Jesus is the key to Heaven. Knowing and believing that He died for your sins and that He rose into Eternal Life after His crucifixion is God's salvation plan for you. It is a free gift from God. You need only to accept and receive it. Then you can be ushered into the Kingdom of Heaven on Earth and given fulfillment of the promise of peace.
ACCEPT YOUR FREE GIFT OF SALVATION FROM GOD NOW:
Pray this prayer from a sincere heart if you want to accept this gift now>>>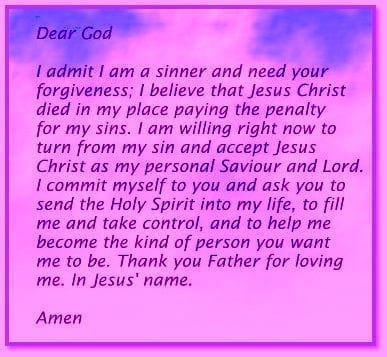 "Then you will experience God's peace, which exceeds anything you can understand. His peace will guard your hearts and minds as you live in Christ Jesus." ~ Philippians 4:7 Holy Bible
Satan is the enemy that tries to steal the peace that God gives you. Every day Satan attacks your mind with thoughts that are not true, with people and situations that come into your life to cause you harm, either physically, emotionally, or financially. Satan will do whatever he can to destroy your peace. If he can make you worry, angry, sad, depressed, or distracted away from the love of Jesus, then he's winning the war against your mind.
For this reason, you must be a fierce Queen daughters!!! Our enemy is the devil! He seeks to kill, steal, and destroy your Destiny, your Purpose, and your Peace!
As Royal Queens, you must draw near to our protector and defender, our King…KING JESUS. Only Jesus can save you from the attacks of Satan. King Jesus has millions of angels that He sends to surround you every day, but you must pray to Jesus. You must honor, worship, and love the KING.
In conclusion, never show allegiance to the devil. Never give in to his temptations to pull you into sin! It is a trap! Stay close to our LORD and Savior. Go to Church my beloved Queens, read and study your Bible daily. Pray to Jesus, in every moment. For Jesus loves you and He is always with you.
Jesus is the only Promise of Peace.
"Peace I leave with you; my peace I give you. I do not give to you as the world gives. Do not let your hearts be troubled and do not be afraid." John 14:27
Go now my sweet daughters. Be strong in the LORD and in His mighty power.
#BeBlessed #BeLOVE
~Jacqueline Maddison